Citrus
Our unique, dwarf Citrus varieties can be grown in pots just about anywhere. Home gardeners throughout the U.S. love growing these beautiful, compact trees. In cold regions, grow these dwarf, attractive trees in containers and move them inside to a sunny location in the fall to protect them from winter cold. Wonderful ornamental and fruiting plants, they feature deliciously fragrant flowers and full-size, tasty fruit. Our dwarf Citrus are grafted onto Flying Dragon rootstock which keeps the plants below 6 feet in height and induces early fruit production.
Finger Lime
Native to Australia, these unique citrus varieties are often referred to as "citrus caviar". Crack open this fruit and what pops out are small, tasty and sweet, citrus segments, hence the reference to caviar.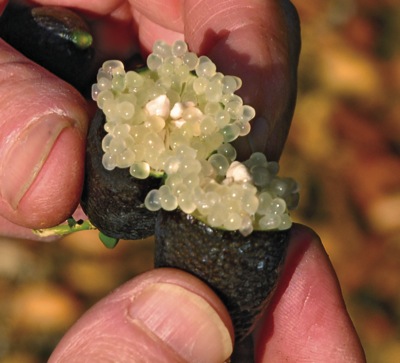 Australian Finger Lime
Microcitrus australasica
This fascinating and unusual variety is sometimes called "citrus caviar". Contained in the dark purple, 3" long fruit are a multitude of juicy capsules bursting with intense, sweet-tart, lemon-lime flavor. Found in the wild in Australia, Finger Limes have only recently been introduced to the US.
2606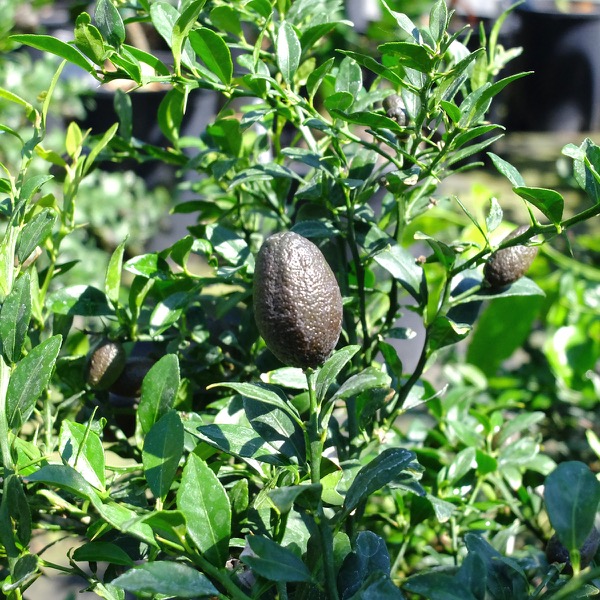 Red Finger Lime
Microcitrus australasica sanguinea
Native to Australia, the fruit of these amazing citrus varieties is often called "citrus caviar". Inside the reddish-green fruit of Red Finger Lime are striking, bright pink to red, deliciously sweet-tart capsules, the "caviar".
2604