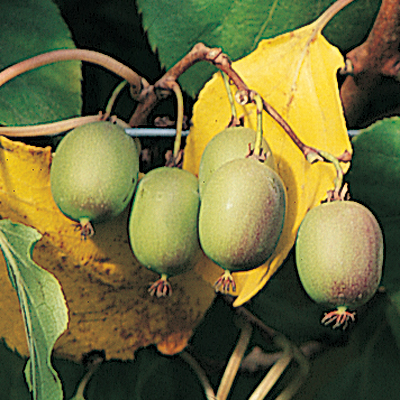 Anna
(Ananasnaja) A very vigorous and productive vine, Anna is the most popular variety for commercial production and bears abundant crops of large, very sweet, flavorful fruit.
8420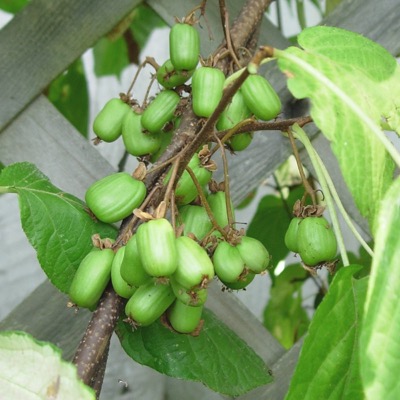 Emerald™
(Kruploplodnaya cv.) Prized for its unusually large, sweet and flavorful, lime-green fruit, Emerald™ also makes a very attractive, ornamental vine.
8618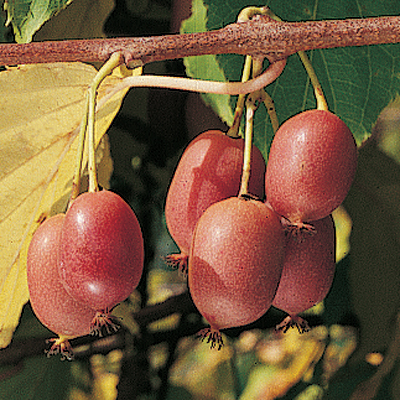 Hardy Red
Actinidia purpurea
This unique variety features attractive, sweet-tart, cranberry-red Kiwis with red flesh.
8500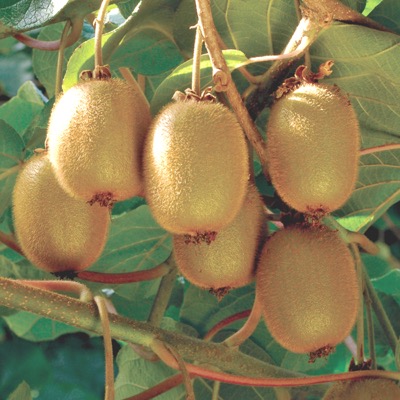 Hayward
This popular variety of Fuzzy Kiwi is the one found in markets. Hayward's large, sweet and attractive fruit is especially delicious when home grown and vine ripened. Hayward is considered the best variety for commercial growing.
8220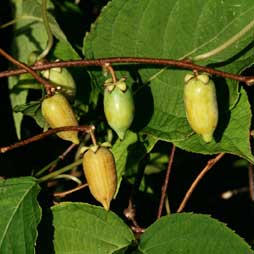 Hot Pepper™
(233-13 cv.) This unique variety bears good crops of orange-yellow fruit with sweet and spicy flavor, somewhat like a mild chili
8705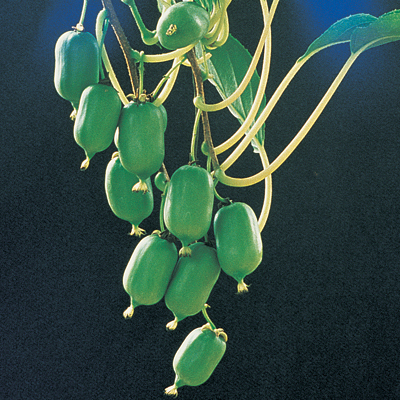 Issai
From Japan, Issai has a more compact growth habit than other Hardy Kiwis and often begins fruiting the year after planting. Issai is hardy to about minus 10°F.
8435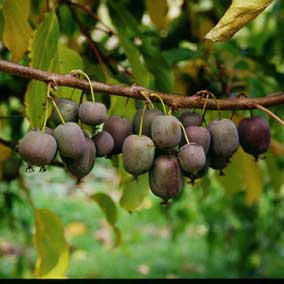 Ken's Red
Actinidia purpurea x melanandra
This special New Zealand variety bears abundant crops of very large fruit with purple-red skin and sweet and tasty red flesh.
8510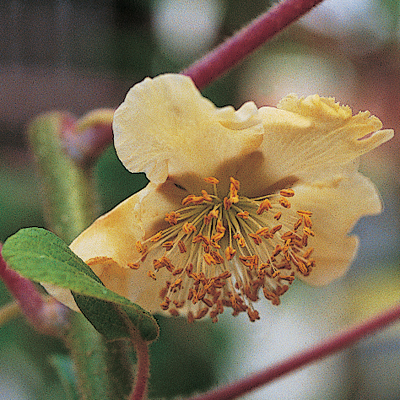 Male Fuzzy Kiwi
A beautiful ornamental vine with large, fragrant flowers and foliage, our Male selection is a good pollinator for our female varieties. One Male will pollinate up to 8 females and does not bear fruit.
8230