Citrus
Grow full-size Lemons, Oranges, Grapefruit and other delicious citrus fruit virtually anywhere. With our very dwarf rootstock, these delightful evergreen plants can be grown in containers and brought inside in the winter. In addition to their delicious fruit, Citrus plants feature wonderfully fragrant flowers in the winter. While most Citrus plants should be protected from freezing temperatures, Flying Dragon and Yuzu Ichandrin are hardy Citrus relatives that can be grown outdoors throughout the year west of the Cascade Mountains and in other regions with mild winters.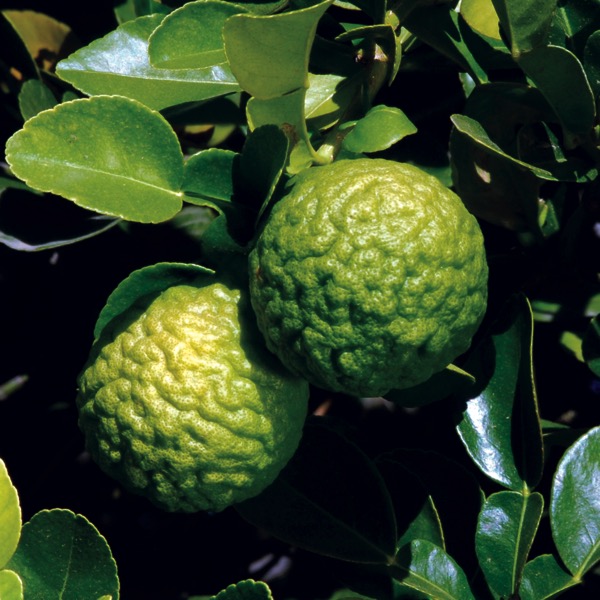 Kaffir Lime
Citrus hystrix
This valuable variety is prized for its unique, very spicy leaves that are used to flavor curries and other dishes. Kaffir Lime also bears good crops of small, intensely fragrant, bumpy fruit that is used in Southeast Asian cooking.
2615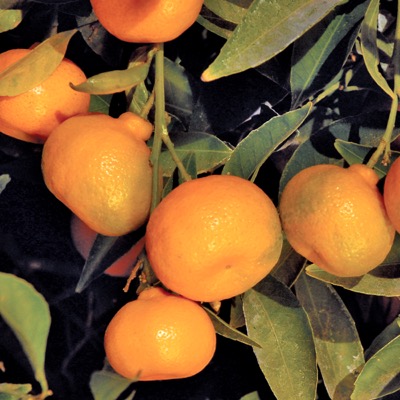 Kishu Mandarin
Citrus kinokuni mukakukishu
A great example of good things coming in small packages, this outstanding, golf ball-size fruit features thin, very easy to peel skin, no seeds, and delectable and complex, sweet-tart, juicy flesh. You'll also enjoy its winter beauty when it is covered with many of these bright-orange delights.
2669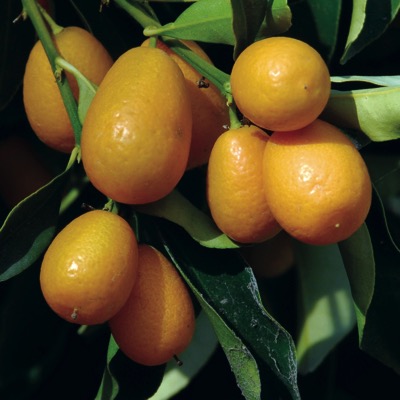 Nordmann Seedless Nagami Kumquat
Fortunella margarita
Unlike most other citrus, Kumquats are valued for their sweet and tasty peel. This naturally dwarf and unique variety produces bumper crops of petite, bright orange, elongated fruit.
2645
Palestine Sweet Lime
Citrus limettioides
A unique, variety from the Middle East, Palestine Sweet Lime features beautiful, large, bright yellow fruit, which is more subtle in flavor than regular lime varieties. Popular in Asian and Middle Eastern dishes, it also makes a refreshing drink and the peel is grated and used for seasoning.
2659
Pearl Tangelo
Citrus x tangelo
This unique Tangelo variety is a cross of Grapefruit and Mandarin Orange. Pearl Tangelo features particularly attractive, willow-like foliage and delectable, sweet, large fruit with a grapefruit-like flavor.
2626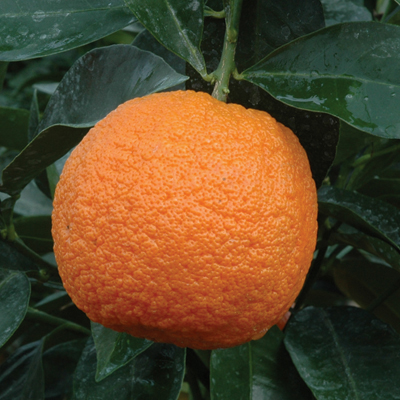 Seville Sour Orange
Citrus aurantium
Make delicious marmalade and juice with the tart fruit of this popular variety. Widely grown in southern Europe, Seville is also a valuable ornamental and is prized for its fragrant flowers, large, bright orange fruit and its dark green, lush foliage.
2638
Sudachi Hybrid Yuzu
Citrus sudachi
Prized in Japan for its very flavorful juice, Sudachi is a cross of Mandarin Orange and Yuzu. The unique, spicy juice from golf ball size Sudachi fruit is used to flavor soups, fish dishes and even ice cream and other desserts. Higher in Vitamin C than Lemons, Sudachi fruit is often picked green, when its flavor is most pronounced.
2619
Tarocco #7 Blood Orange
Citrus sinensis
The largest of the Blood Oranges, Tarocco fruit is juicy, and delicious. Sweet, with a hint of tartness, the flesh turns a striking deep red when ripe.
2677