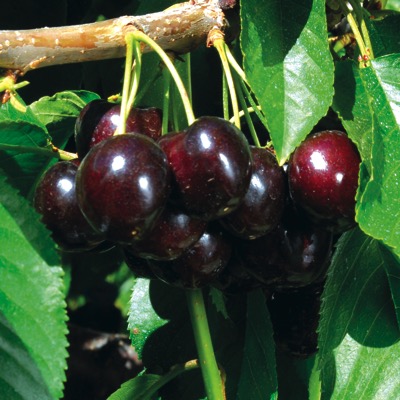 Amarena di Pescara
Prunus cerasus
This unique Italian variety is prized for its intensely flavored, very dark red fruit. Described as 'very cherry", these sweet-tart cherries are great for fresh eating, baking, canning, juice and preserves. Plant with another Pie Cherry or Marasca Cherry variety for pollination.
2132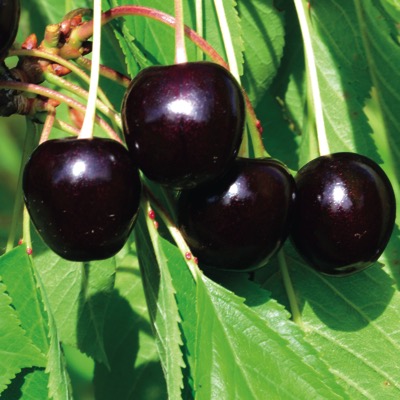 Bianco Rosato di Piemonte
Prunus cerasus
From Italy, Bianco Rosato di Piemonte is a Marasca type cherry and was the original type of cherry used to make maraschino cherries. Very flavorful, this nearly black, sweet-tart fruit is excellent for tasty juice, syrup and preserves. For best crops, plant with another pie cherry or Amarena cherry for pollination.
2134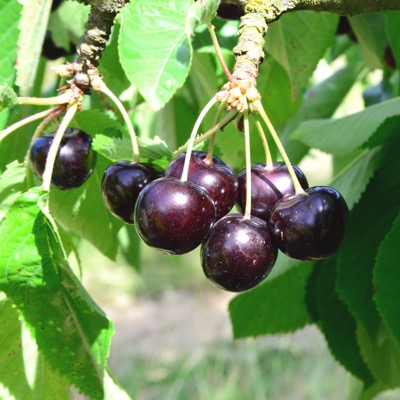 Black Republican
Prunus avium
A parent of Bing Cherry, this large, sweet, dark red fruit is prized for its intense Black Cherry flavor. Happy in the Northwest and other regions, Black Republican bears abundant crops and is still grown commercially. This special variety was introduced in 1860 by Seth Lewelling, one of two brothers who were largely responsible for founding Oregon's nursery industry. A Quaker and an Abolitionist, Seth Lewelling named this fruit in honor of those called Black Republicans, members of the Republican Party who opposed slavery. Plant with another Sweet Cherry for cross pollination.
2102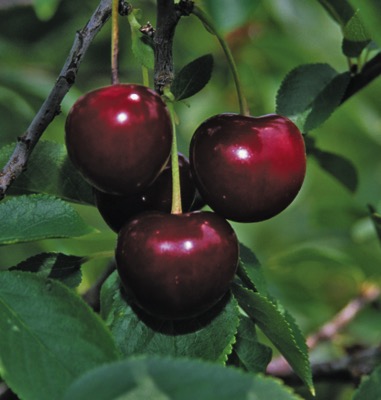 Compact Stella
Prunus avium
This unique, self-fertile Cherry should grow to only about 10-12 ft. in height. Bearing tasty, firm heart-shaped black fruit, Compact Stella is well adapted to Northwest growing conditions.
2105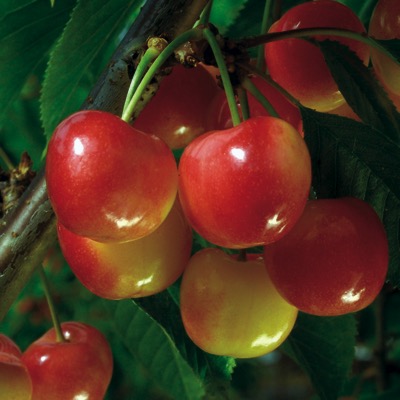 Governor Wood
Prunus avium
This classic variety features abundant crops of beautiful, sweet and juicy, golden yellow fruit with a red blush. Disease-resistant and reportedly self-fertile, Governor Wood makes a great addition to any yard or edible landscape.
2113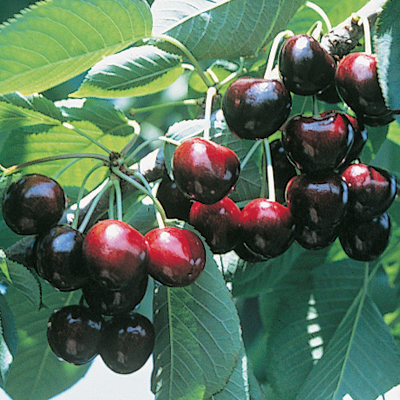 Kristin
Prunus avium
Developed in Geneva, New York, Kristin is one of the hardiest sweet cherries. Kristin has withstood minus 25°F tempeatures and produces abundant crops of large, dark-burgundy fruit with flavorful, firm and juicy flesh.
2120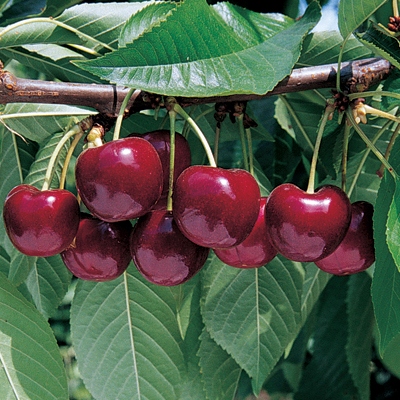 Lapins
Prunus avium
Known as the self-fertile Bing, This valuable Canadian variety bears heavy crops of very large, sweet and delicious dark-purple fruit. A popular commercial variety, Lapins is one of the best sweet cherries available.
2130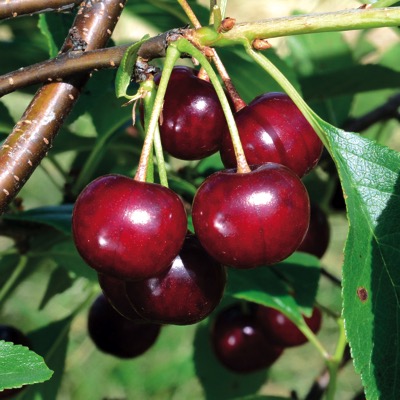 Northstar
Prunus cerasus
This unique, naturally dwarf tree bears abundant crops of large, tasty, bright red fruit with red flesh and red juice. Northstar grows to only 6-8 feet in height and is self-fertile and hardy to minus 40°F.
2165